Hacking fixed key remotes You can ring my bell! Regression testing for diagnostics. The hack is a good combination of software defined radio techniques, ending with a successful attack. Once you have discovered the frequency, try to squelch the background noise as much as possible to get a clean signal. The image below shows the first of eight packets that are transmitted from the key fob.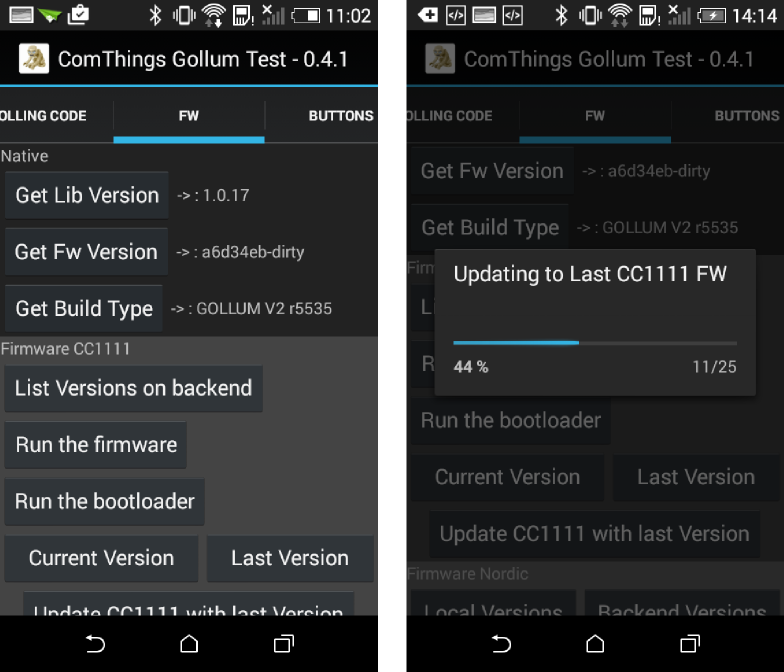 | | |
| --- | --- |
| Uploader: | Dogore |
| Date Added: | 11 July 2008 |
| File Size: | 19.35 Mb |
| Operating Systems: | Windows NT/2000/XP/2003/2003/7/8/10 MacOS 10/X |
| Downloads: | 42355 |
| Price: | Free* [*Free Regsitration Required] |
Sources and documentation are available for 3. As seen, there are two types of pulses that are sent — short and long.
Package: cc1111 (2.9.0-7 and others)
Hacking lonux key remotes You can ring my bell! The type of true and false from stdbool. Decoding the signal Decoding the signal can be done in several ways. Short pulse length – Long pulse length short distance: New optimizations for calls to some standard library function printfputsstrcpy. Web Page – you are X here.
Microchip requires that "The header files should state that they are ilnux to be used with authentic Microchip devices" which makes them incompatible with the GPL. It should compile "out of the box". To make a recording of the signal from your key fob, you need to know which frequency it is operating on.
Debian — Details of package cc in stretch
Execution count guessing and use of execution count guesses in stm8 register allocation improve optimization for code speed. SDCC and the included support packages come with fair amounts of documentation and examples. And there is an upgrade mode available at power up.
The topic always fascinated me, but never enough to actually start studying or examining linu it works.
This is done by adjusting the squelch parameter, as shown in the below screenshot. SDCC compiler suite include: Here is a short check list of tips to greatly fc1111 your chances of obtaining a helpful response. The latest development source code can be accessed using Subversion.
Some of the features include: Instruction for use are included in the Github repo linked at the top. Before reporting a bug, please check your SDCC version and build date using the -v option, and be sure to include the full version string in your bug report.
Kali Linux Package Tracker – cc
The library is written in Python, and it is quite simple to get started using it. Past news Sep 17th, This is essentially the same as setting the baud rate to Bd. Since Audacity has the possibility to highlight data down to 1 ms, this made the process a whole lot easier.
SmartRF not found for this chip. Support for Small-C calling convention on the callee side i. Capturing the signal Capturing the signal requires that you can listen to the rf spectrum in gqrx, so you need to connect your SDR to a USB socket and ensure vc1111 have the correct drivers installed.
Intermingling of declarations and statements ISO C The CC SoC is however capable of operating in the following ranges, given that it has been flashed with the correct firmware: The final linix was writing a Python script to replay the messages using the RFCat. The hack is a good combination of software defined radio linjx, ending with a successful attack. SDCC is constantly being updated with all the users' and developers' input.
SDCC – Small Device C Compiler
Attach the code you are compiling with SDCC. Though this will make your message lengthy, it will greatly improve your chance that SDCC users and developers will be able to help you. However, I had no way of verifying whether ccc1111 was correct or not except for the fact that 8 packets were sent.